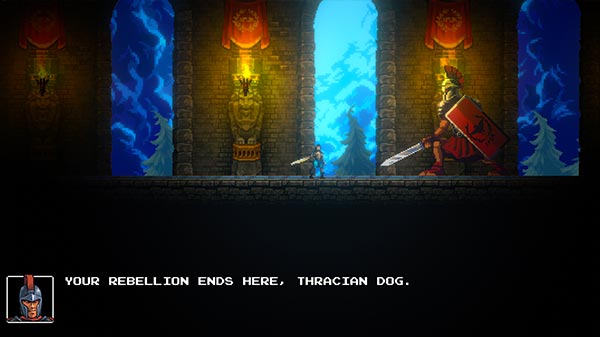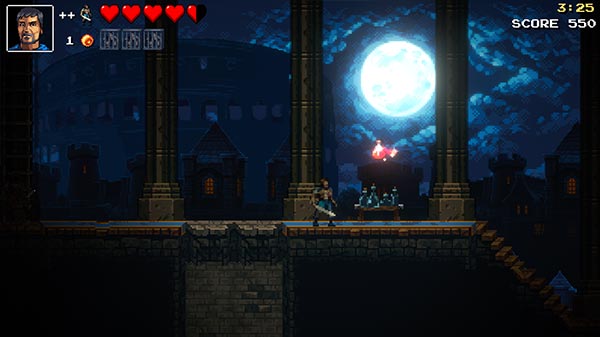 Swords & Sandals Spartacus
You are Spartacus, the gladiator who defied the might of Rome!
One man who broke free from a brutal gladiator arena. One man who took on the malevolent tyrants in Ancient Rome. This is the story of the legendary … SPARTACUS!
Now for the first time, take up the sword of the greatest gladiator who ever lived and do battle with Rome yourself in this thrilling action combat platformer. From the dark dungeons under the Arena of Capua to the heights of Mount Vesuvius and beyond, you will battle brutal slave drivers, grizzled legionnaires and mighty centurions as you free the slaves  in a land that was a republic in name alone, Rome.
An ALL NEW adventure from the creator of the legendary Swords and Sandals games!
 Think of it like a blend between Prince of Persia, Rastan and Ghosts and Goblins.
Huge action packed levels filled with challenging combat platforming. Fighting, fencing, zip lining, traps beyond belief. Spartacus will test you!
A rich and detailed adventure across Ancient Rome and beyond. Climb mountains, explore brooding castles and dark mines on your great quest!
Simple and intuitive combat. Block with your shield, throw javelins, unleash the power of your sword arm on your hapless foes.
Beautiful retro pixel art straight out of a 1980s arcade cabinet. Moonlit nights come alive, trackless forests sway in the wind.  Blood oozes from pixel to your beating heart.
Fight dozens of different enemies from roman soldiers and rabid dogs to mythical medusae and even the gods themselves!  Can you be brilliant, brutal and morally good at the same time?  In other words, are you Spartacus?