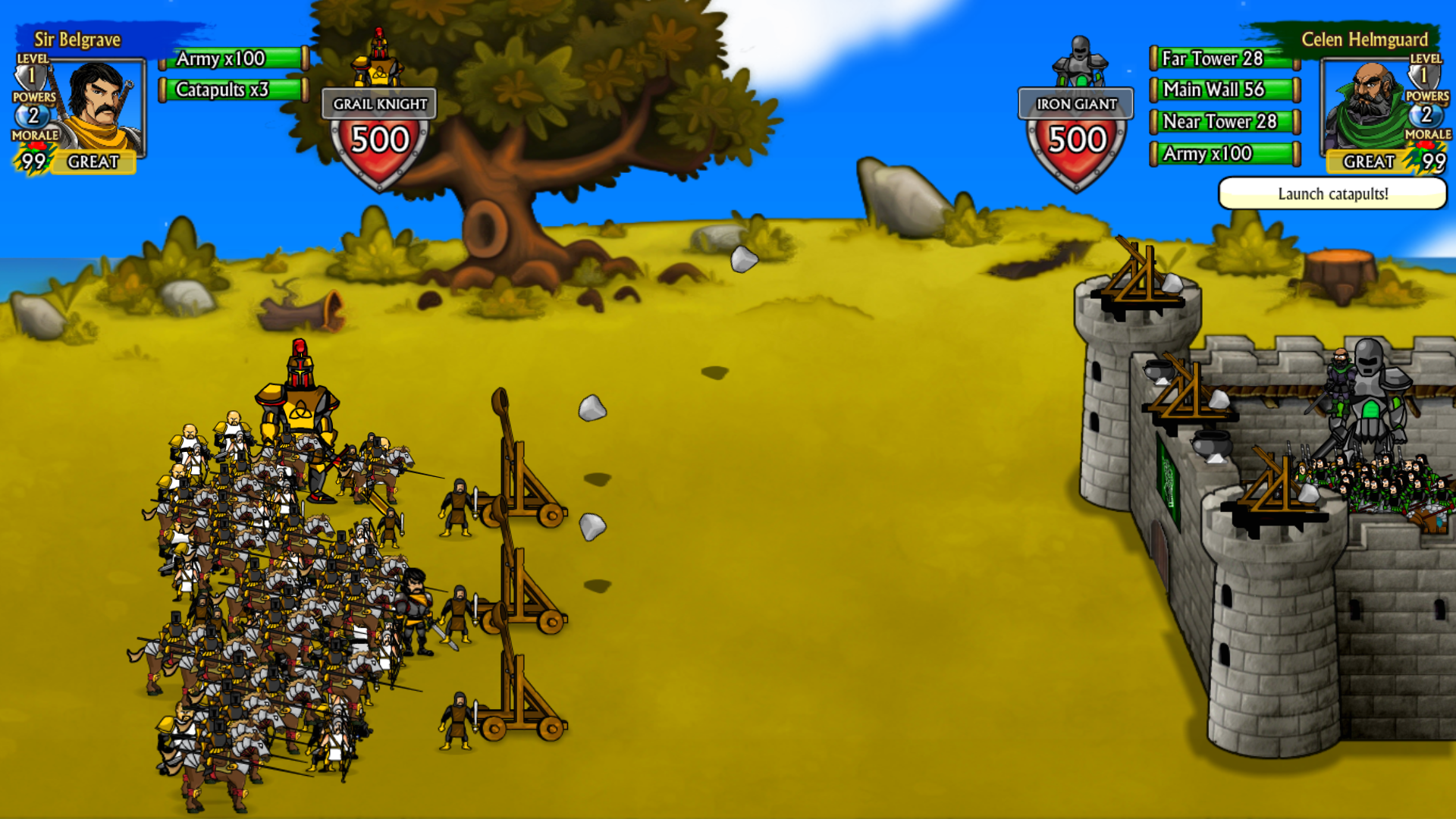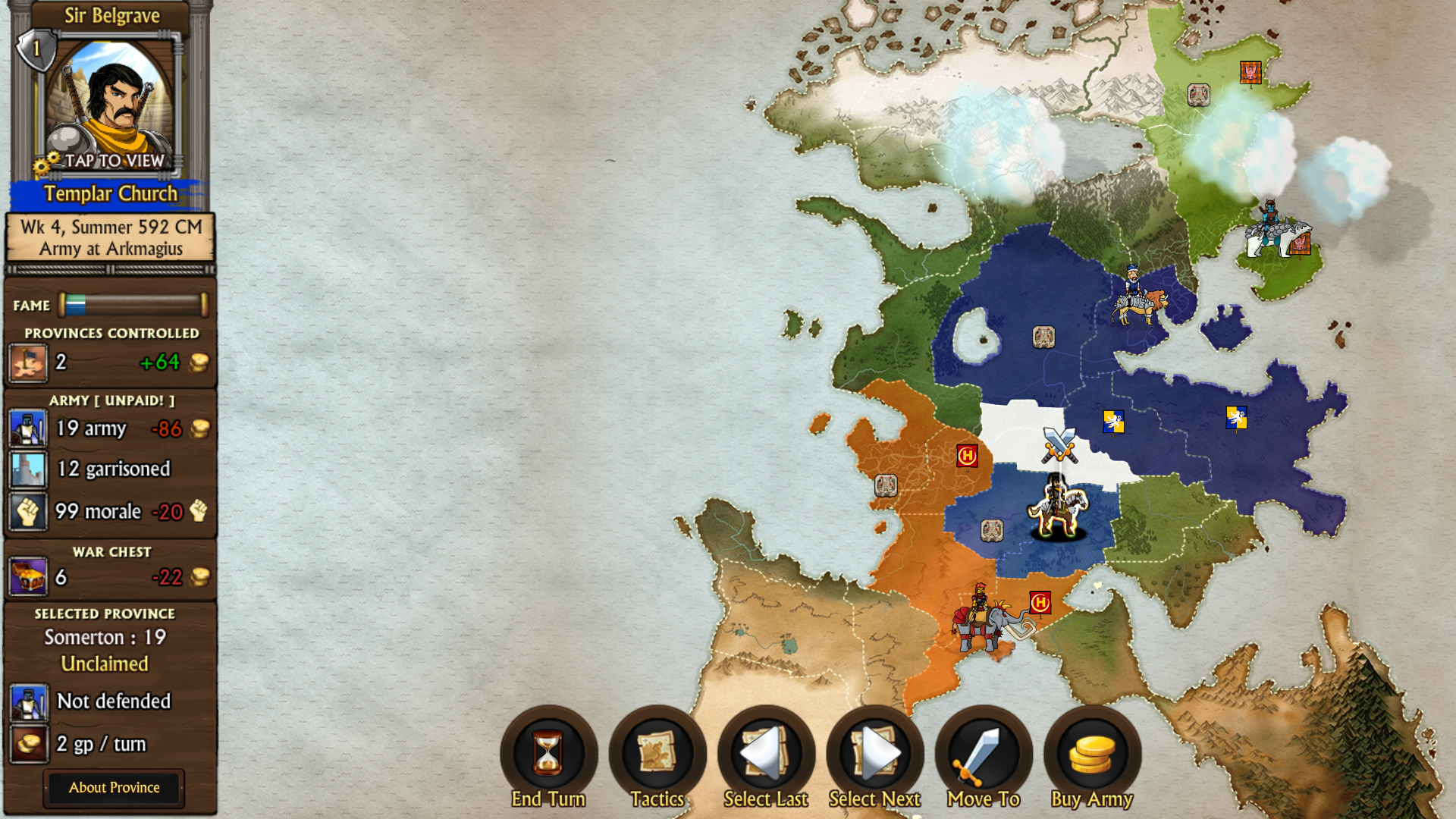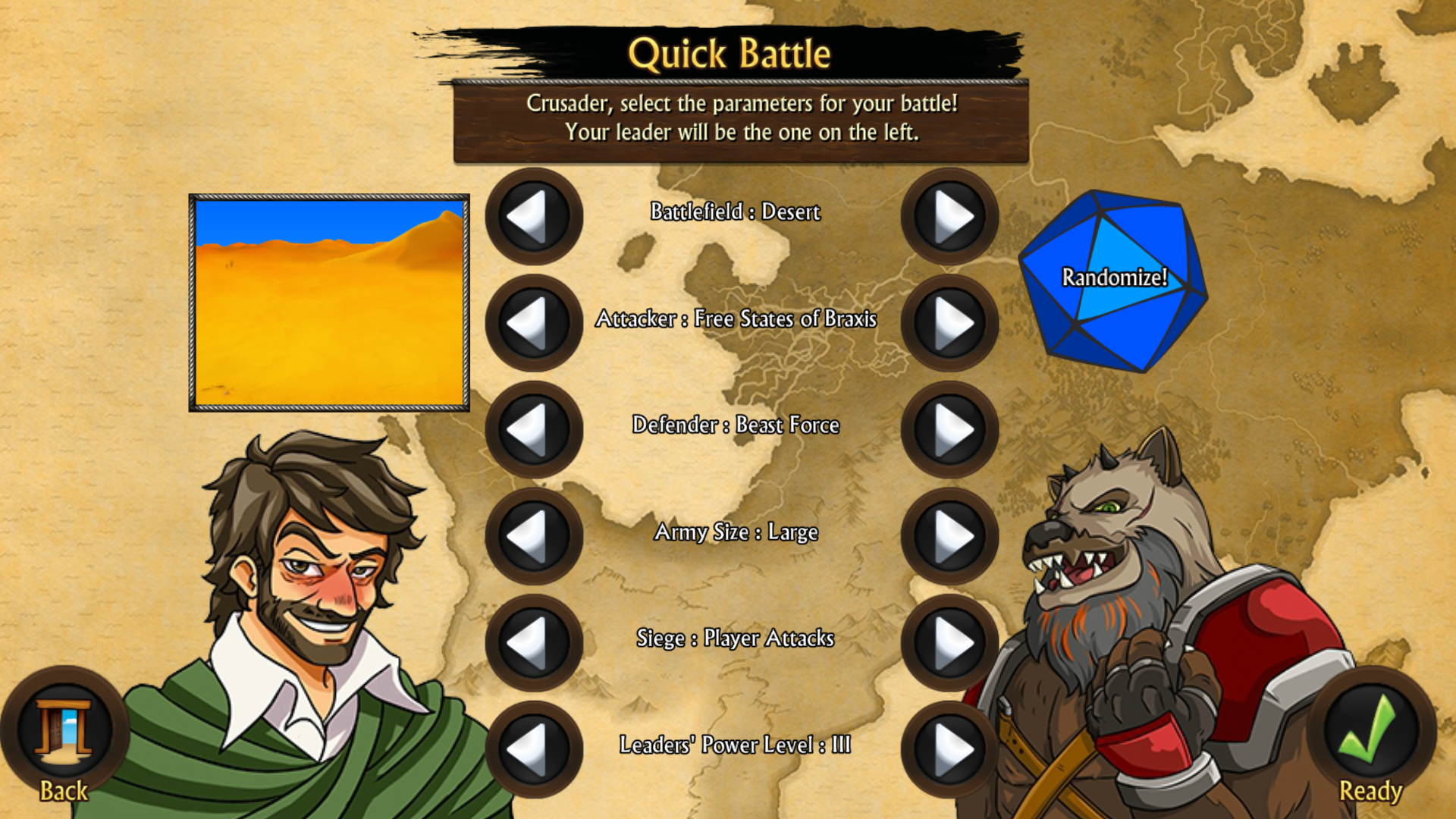 Swords & Sandals: Crusaders REDUX
Swords and Sandals Crusader Redux is a strategic wargame about raising armies, fighting battles, and conquering lands in a fantasy world.
For the first time since 2007, the beloved Swords and Sandals Crusader returns to your screen, reforged, and remastered from the ground up. Relive the classic strategic wargame with all new additions such as tournaments, mini-adventures, and survival mode! Everything you loved about the original Crusader, only bigger, brighter, and better than ever. New missions, new features, same classic Crusader action!